Google Labs is ready to launch a new layout interface for Gmail, designed for two different uses. The first is oriented for a PC, while the second is oriented for Tablet.
The news appeared on the Gmail blog.
I think this innovation make more effective usability of gmail, thanks a new "preview pane" joined to the email "navigation panes". Recreating the classic and standar usability of the desktop software.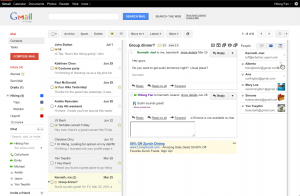 http://gmailblog.blogspot.com/2011/08/new-in-labs-preview-pane.html
This is the preview web Tablet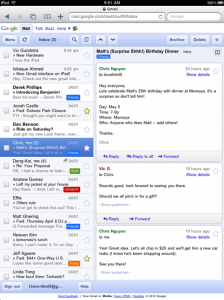 http://gmailblog.blogspot.com/2010/04/gmail-on-ipad.html